A "defiant" poem by a 14-year old Irish teenager which addressed some of the clashes between transgender ideology and women's rights has provoked a huge reaction internationally after being featured on the Megyn Kelly Show.
Kelly, one of the most high-profile presenters in the U.S. whose independent show has huge numbers of subscribers, became emotional as she described how the "powerful poem" impacted her, saying she had listened to it repeatedly.
She described the poem as a "battle cry", saying it should help women to find their voice. "If you were looking for the motivation to use your voice .. listen to this," she said.
The Irish teenager, who goes by the name Brandubh, spoke her poem at an event calling for women's voices to be heard in the increasingly controversial debate on transgenderism crowding women out of single-sex spaces, sports and more.
"Woman is something no man will ever feel," she began before continuing to applause from attendees. "Woman is our word, and it is ours alone."
"I am not a dress to be worn on a whim.
"A man in a dress is nonetheless a him.
"Women are not simply what we wear
"If this offends you, I do not care."
The young poet directly addressed the transgender activists who have attacked women, including Happy Potter author, JK Rowling, describing them as "TERFs" because they insist that biological sex is a reality and that there are two genders.
"I am not defined by what men are not," she said, before continuing: "I am not a bitch, a TERF, a whore, a slag, hysterical, a slut, a witch, a hag. No, I am a woman, I am a female, who will not let her rights be put up for sale."
"I am not a bleeder or a menstruator,
"A womb carrier or a uterus haver
"These words and phases are such a shame
"Just call me woman, its who I am."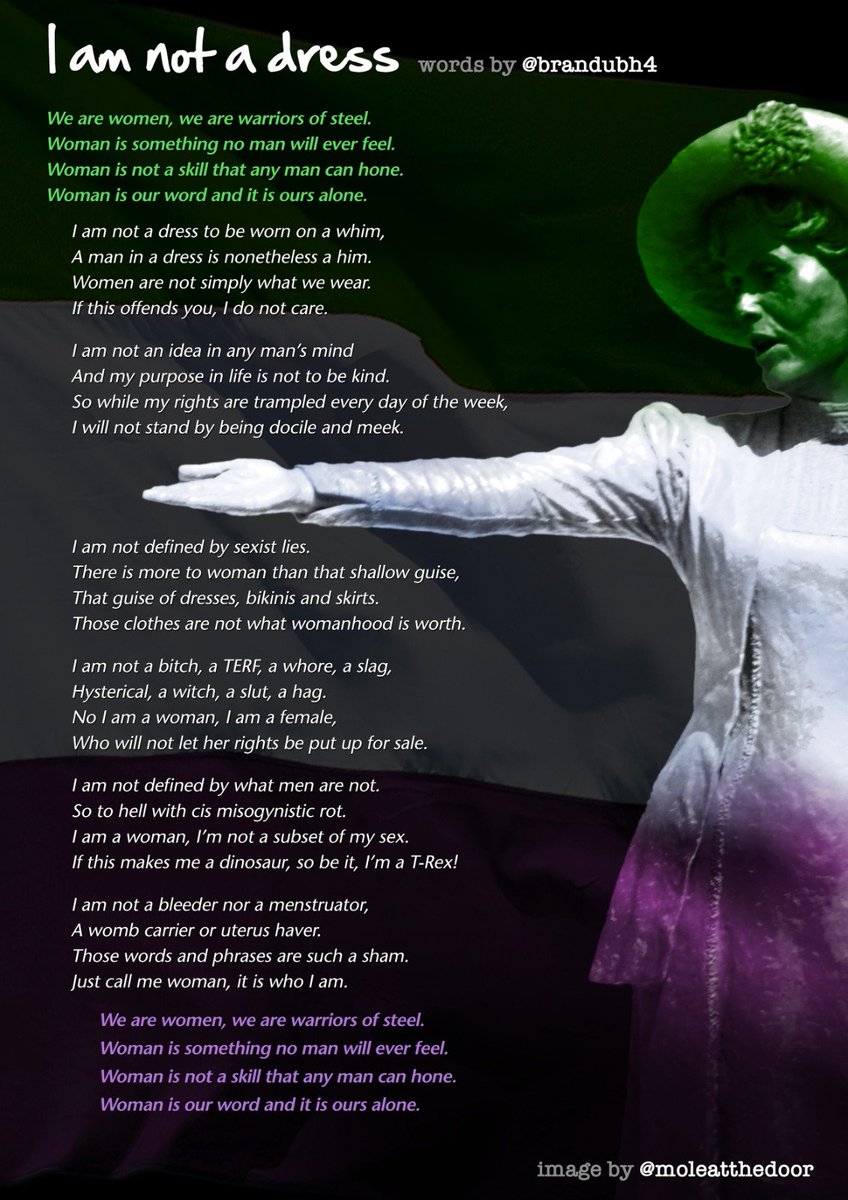 "It brings tears," said Kelly before introducing her Irish guest, asking her about the poem and the situation she faced in school in Ireland where she was criticised by a teacher for saying that sex was not assigned at birth.
"Its not assigned, its observed," she said, pointing out that for many women sex is observed while they were a baby in the womb.
Praise for brandubh abounded on Twitter, with one comment telling her: "I've watched your video multiple times and get chills every time. Very powerful."
Others described the poem as "defiant", "brave" and "truly inspirational."
The young poet said she was "astonished and thrilled" that her poem was having such an impact around the world.
Thank you so much @megynkelly. It was an absolute honour to be on your show @MegynKellyShow.

I'm astonished and thrilled that my poem has had such an impact around the world.#CourageCallsToCourage

(Graphic credit: @moleatthedoor)https://t.co/99xo3CAn36 pic.twitter.com/95nAEinMVm

— brandubh (@brandubh4) April 28, 2023